Terese Brown '07, Terese Sydonna
Job Title: Creative Director & CEO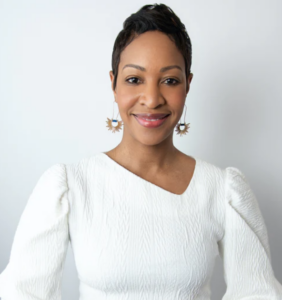 Employer: Terese Sydonna
Degrees: Lafayette College: BA, Economics and Business and Studio Art
Fashion Institute of Technology: Associate of Applied Science, Fashion Design
Jamaican-born, New York-bred designer, Terese Sydonna Brown is a 2022 alumna of the Workshop at Macy's, 2014 alumna of the Philadelphia Fashion Incubator at Macy's, holds a dual degree in Economics & Business and Studio Art from Lafayette College, and a Fashion Design degree from The Fashion Institute of Technology (F.I.T.). Terese's fusion of her vibrant Jamaican culture, Japanese art, and architecture is evident in every collection. She credits her parents for instilling a strong work ethic and love for community. Along with her grandmother's teachings and experiences working on both the corporate and creative sides of the fashion industry, Terese sets herself apart with her knowledge of fit, construction, prints and mixing fabrications. She thoroughly understands the human condition of the customer as well as the buyer's point of view. These experiences served as the catalyst for her namesake label and lifestyle brand, Terese Sydonna. While working in the corporate world, she recognized the importance to create a safe space for women to be more of themselves. Through her Terese Sydonna designs she empowers more women to tap into their inner superhero to then show up their authentic selves and do good in their communities. Terese is especially passionate about helping women entrepreneurs. With over a decade of self-starter experience designing collections for big box retailers, she has advised and guided the building of fashion brands from start-up design to growth stages. She is also a mentor at her alma mater, Lafayette College and sits on several advisory boards centered around entrepreneurship.
Chris Burns '19, National Links Trust
Job Title: Project Manager, Data Management and Fundraising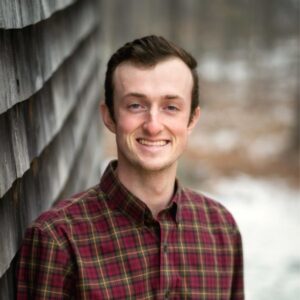 Employer: National Links Trust
Degrees: Lafayette College: BA, Economics and Government & Law
Burns is a Project Manager in the data management and fundraising department of National Links Trust. The National Links Trust is a non-profit, dedicated to protecting and promoting accessible, affordable and engaging municipal golf courses to positively impact local communities across the United States of America. Prior to this role he was a Solutions Analyst at the Vitech Systems Group, and a Business Analyst at SMC Partners.
Sarah Christy '10, Greater Philadelphia Cultural Alliance
Job Title: VP, Finance & Administration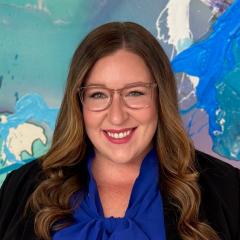 Employer:  Greater Philadelphia Cultural Alliance
Degrees: Lafayette College: BA, Economics and Business and Philosophy
Drexel University: MS, Arts Administration
Sarah Christy currently serves as the Vice President of Finance and Administration at the Greater Philadelphia Cultural Alliance, overseeing all financial management and strategy for the organization. Prior to Christy's current role, she worked at International House Philadelphia as Chief Operating Officer and later Interim President & CEO. As a nonprofit finance professional, Christy routinely taps her Lafayette economics degree to communicate financial information to board members, funders, curators, and colleagues.
Marissa Crespo '20, Citi Bank
Job Title: Markets & Securities Services Analyst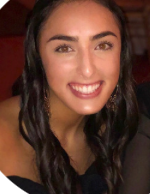 Employer: Citi Bank
Degrees: Lafayette College: BA, Policy Studies and Economics
In January 2021, Crespo began working full time as an Analyst on the Securities Services sales team at Citigroup as a part of Citi's rotational Markets & Securities Services Analyst program. Prior to this role she was a Markets & Securities Services Summer Analyst where she completed rotations within Prime, Futures, Custody & Fund Services/Agency Securities Lending, and Direct Custody & Clearing.
Meg Lillis '17, Department of Commerce
Job Title: Research Analyst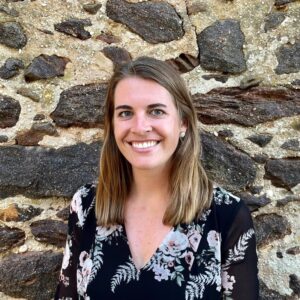 Employer: International Trade Administration, US Department of Commerce
Degrees: Lafayette College: BA, Economics and Government & Law; Johns Hopkins School of Advanced International Studies (SAIS): MA, International Relations
Meg is currently a research analyst supporting the U.S. Department of Commerce's International Trade Administration (ITA) by investigating and analyzing dumping cases to promote fair trade practices. She recently completed a Masters in Arts in International Relations at Johns Hopkins School of Advanced International Studies (SAIS), where she concentrated in economic development and China studies, and gained a passion for trade policy when interning with ITA's Office of Africa. Prior to SAIS, Meg worked at PricewaterhouseCoopers in its transfer pricing practice, which helped her understand companies' operations and supply chains. Meg credits Lafayette's economics courses that explore theories in practice for helping her develop a framework to analyze the ties between the public and private sector.
Shannon Nitroy '14, Spotify
Job Title: Data Analytics Manager, Royalties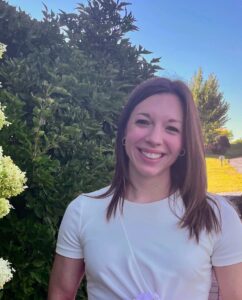 Employer:  Spotify
Degrees: Lafayette College: BA, Mathematics and Economics;
Texas A&M: MS, Statistics
Shannon Nitroy has been a Data Analytics Manager at Spotify since 2019. She currently leads a team of 4 data scientists who focus on music royalties and accounting data. She started at Spotify the month after their initial public offering as a data scientist who was tasked with figuring out how Spotify's royalty calculation worked. In the nearly 5 years since then, she has grown and matured along with Spotify's finance organization; she went from being a team of two to becoming a manager in a team of 20; she helped overhaul and quality control a brand new royalty payment system that handles 6 billion euros in payments per year, and had been in development for almost 3 years; and she's helped prepare Accounting for a myriad of product launches, notable ones include Duo, Spotify Kids, the Samsung partnership, and most recently, user choice billing via Google Play. She loves that her job intersects music, finance, and technology, and is still floored to work for a company whose product she is a massive fan of. Prior to Spotify, she spent 4 years assisting economic research and learning to code at the Federal Reserve.
Katherine Reeves '10, Change Machine
Job Title: Chief Strategy Officer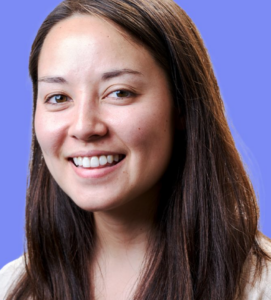 Employer:  Change Machine
Degrees: Lafayette College: BA, Economics and Business
Columbia University: Master of Public Administration
Kate leads Change Machine's technological, business development, and partner success teams. Kate joined the organization as a Financial Coach in 2010, providing one-on-one coaching to New Yorkers. More recently as Director of Capacity Building, she grew the training and technical assistance team and expanded the organization's national presence. Prior to her role at Change Machine, Kate worked on economic and small business development projects in Louisiana, Pennsylvania, and Honduras. Kate also co-chairs the New York City Domestic Violence Economic Justice Taskforce.
Kate received her Master of Public Administration from Columbia University's School of International and Public Affairs. She completed a Bachelor of Arts from Lafayette College in Economics and Business. As a New York City transplant from Colorado, Kate enjoys exploring the outdoors with her hound, Annabelle.
Mrittika Shamsuddin '08, Dalhousie University
Job Title: Instructor
Employer:  Dalhousie University
Degrees: Lafayette College: B.A. Economics & Mathematics,
Georgetown University: Ph.D. Economics
After graduating from Lafayette Shamsuddin received her PhD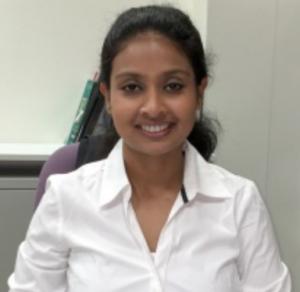 from Georgetown University. Her dissertation examined labor markets of South Asian countries, and she specialized in labor economics, development and international finance. Shamsuddin taught undergraduate courses in international finance, microeconomics, and econometrics, and a graduate course in microeconomics. She then became an assistant professor at United Arab Emirates University where she taught a wide variety of courses at the undergraduate and graduate levels. Her research centers around the impact of public policies on labor markets, instances of discrimination in the labor market and migration decisions. The majority of her research is applied and uses econometric techniques and data from field experiments and surveys. She is currently an instructor at Dalhousie University.
Bruce Wayne '04, Federal Bureau of Investigation
Job Title: Supervisory Special Agent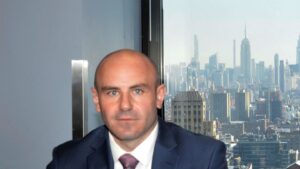 Employer: Federal Bureau of Investigation
Degrees: Lafayette College: BA, Business/Managerial Economics University of Virginia: MS Accounting
Wayne is in his 14th year as a Special Agent in the Federal Bureau of Investigation. Wayne currently supervises a squad of Agents, Analysts and Forensic Accountants in the FBI's Newark Division. Wayne's squad primarily investigates white collar crime, particularly in the area of health care fraud and opioid diversion. Over the course of his career, Wayne has conducted federal investigations involving various financial fraud schemes, narcotics distribution, and national security matters. Wayne is licensed as both a Certified Public Accountant and a Certified Fraud Examiner. After working for approximately five years in EY's New York Auditing and Risk Advisory Practices, Wayne aspired to change careers to federal law enforcement in 2009. At the FBI Wayne can utilize his skills in finance and accounting to help the FBI achieve its critical mission of protecting the American people.